About us
We are locally managed, locally run, featuring highly trained, licensed guides, operations, account managers, events, and tour directors. We are a community of people passionate about the city's unique culture, including the food, music, drink, history, and architecture.
Taste of New Orleans Food Tours provides a range of cultural and culinary experiences in the form of culinary tours, corporate and group events, teambuilding events, pub crawls, and other culinary based activities.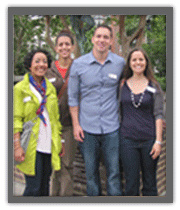 Although we retain our individuality, we are a proud part of Food Tour Corporation, North America's largest Culinary Tour company. This distinction between local and national ensures we can serve the greatest amount of people in the best possible, most professional way.
The goal of Taste of New Orleans Food Tours is to promote the city and surrounding area's one-of-a-kind identity through its world-class cuisine, historic architecture, vibrant culture, classic cocktails, and renown music scene. We visit historic neighborhoods, cultural hubs, and culinary hotspots throughout the city including the French Quarter, Garden District, Treme, Frenchman Street, Bywater, and Uptown .
Taste of New Orleans Food Tours is committed to growing a company that utilizes local talent, provides jobs, benefits, and a robust career within the culinary tourism industry to like-minded individuals.
Contact us at 504-273-7616 or email us at email us at info@foodtourcorp.com to find out more about Taste of New Orleans Food Tours and to inquire about current availabilities.
Food Tours
Private, Group, Corporate Events and Tours