Current New Orleans food tours
Taste of New Orleans Food Tours currently offers several guided walking Food Tours throughout the heart of the city, led by passionate highly trained, certified guides
Explore the French Quarter and beyond, visiting neighboring Marigny and the historic Treme along the way. Experience the opulence and beauty of the Garden District, and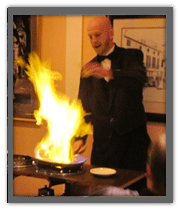 mingle with the locals on Magazine Street. Additionally, private tours and events that utilize transportation to bering groups throughout the city are available.
French Quarter Food Tour
On the Taste of Houston Food tours French Quarter Food Tour, we give guests a look at a variety of classic Creole and some Cajun cuisine in establishments throughout the neighborhood.
The tour takes you through quintessential New Orleans spots, from the French Market, to Old Line Creole institutions, while visiting family run corner markets, 'hole-in-the-wall' classics, our French Quarter Food Tour provides the best experience of culture and cuisine in just a few hours.
Check availability for the French Quarter Food Tour at Gimmeltickets.com.
New Orleans Dine Around
Our Dine Around is a fully customizable tour that brings together the historic district's culture, architecture, history, and food and drink into a multi-hour activity.
You will be hosted by a highly trained licensed New Orleans tour guide, who will take you throughout the French Quarter, showing you significant buildings, recounting stories, and giving you the insider's look in the area.
Check availability for the New Orleans Dine Around at Gimmeltickets.com.
For more information on the latest events, activities, and tours available in and around New Orleans, please call us at 504-273-7616 or email us at info@foodtourcorp.com.
Food Tours
Private, Group, Corporate Events and Tours